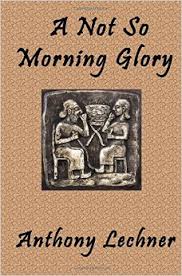 Interested in spiritual truths? What about Aztecs and hallucinogens? Read Anthony Lechner's debut novel, A Not So Morning Glory.
As part of certain religious ceremonies, the Aztecs ingested hallucinogens to have a deeper experience of life and connect with the other realm of existence. In
A Not So Morning Glory
, a Spanish monk named Bernardino experiments with various Aztec entheogens. As he finds a deeper spiritual connection between his religion and the Aztecs, an unexpected visit from an Inquisitor lands him in a painful situation. Bernardino travels from Tlatelolco to Spain, and after meeting a Muslim named Salvador, he faces the Inquisitor.
Buy a tangible copy here or on Amazon
Buy the Kindle version here

Read more about A Not So Morning Glory here

---